Febreze wanted to hero its collection of car clip scents, so a few lucky bloggers received a blogger kit for the perfect road trip. The case for the kit was a model of a car, and inside was a board game, bumper stickers, and a two-sided mini Febreze car. We created the board game, "Take a Road Trip to Freshness" for her kids to play with on a trip. The two-sided car is a red, normal car on one side and a car printed to look like a hamburger on the other to reference Febreze's existing "what your passenger smells" campaign.
Each page of the I-Smell Book features one of the new Febreze Spring Scents. A poem encourages the reader to search through the images taken from the Febreze bottles for hidden icons. As they read through the book, they'll get a better idea of the essence of the scent and get in the mood for spring.
Bloggers posted about their favorite spring memories, then shared how the Febreze Spring Scents helped bring some of those memories back to them. They could interact with their readers by giving the book and a Walmart gift card away to the best spring stories, or by sharing PDF versions of the book so their readers could let their kids read and enjoy it.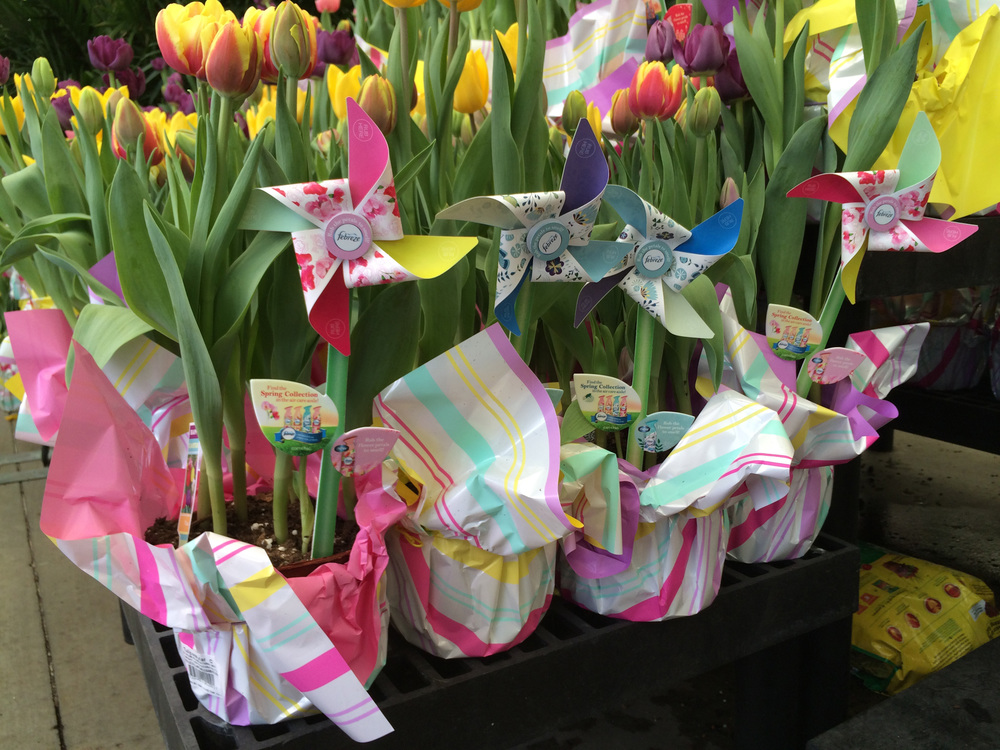 These pinwheels were placed in the garden section and had scratch-n-sniff stickers for the spring scent collection.
Febreze Fall 2014 Blogger Kit
This kit mimics the Fall in-store pallets for Febreze. Inside the kit were "Scentspiration" Cards inspired by the fall scents. Different recipes, activities, and decoration ideas--all derived from elements on the packaging and scent notes--were concepted, created, and photographed. Bloggers chose a few of the ideas to try for themselves, then posted about how the activities helped bring the scents to life.
This content was also used for Pinterest boards and across social media.