Pampers UnderJams
Remember when your child finally made it through potty training? Both of you were so excited and proud! Unfortunately, your joy is a bit dampened by his recent bed-wetting issues. He's feeling discouraged, you're tired of cleaning up every morning, and you really just want to cheer him up. With a little coaching and the support of Pampers UnderJams, you'll raise his spirits by helping him conquer this stage like a champ!
This book was made as a communication tool for parents and kids. Through this book, kids could see they were not alone in their struggle, plus they had an idea for how they could overcome it—just like the comical character of Sal the Sasquatch.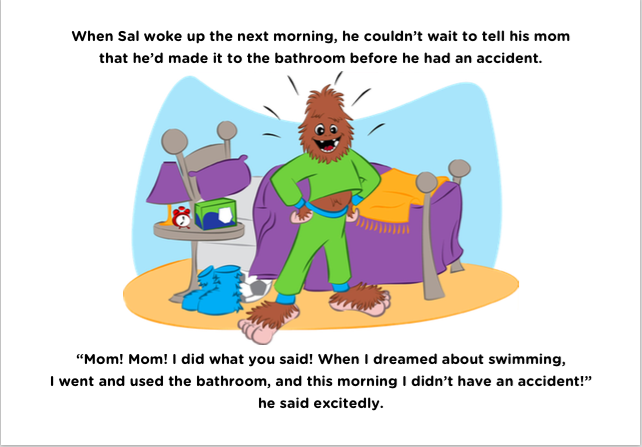 Digital ads drove parents to our microsite.

The microsite included helpful content on the medical condition behind bedwetting from a specialized pediatrician. Other content included tips for overcoming it, and of course information on Pampers UnderJams.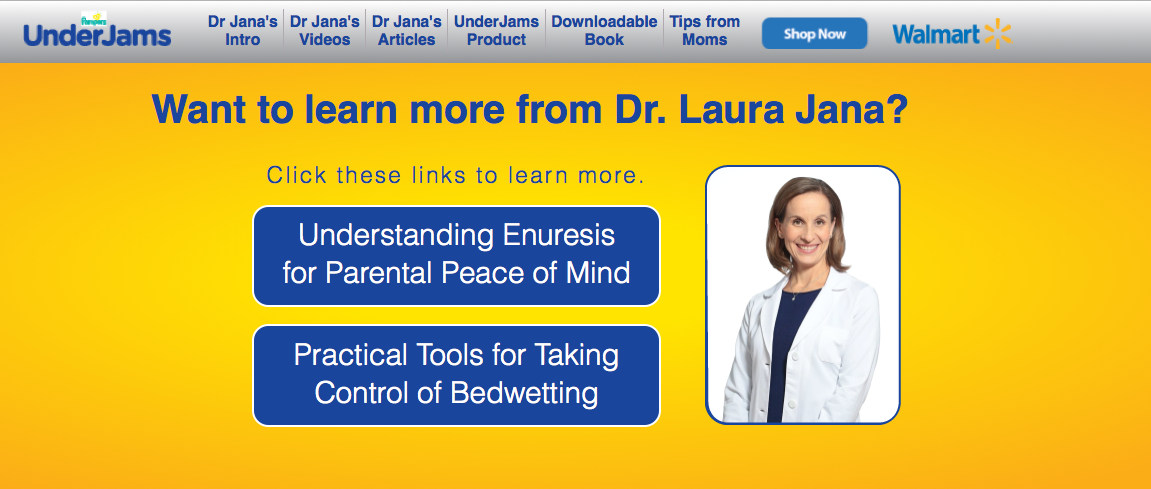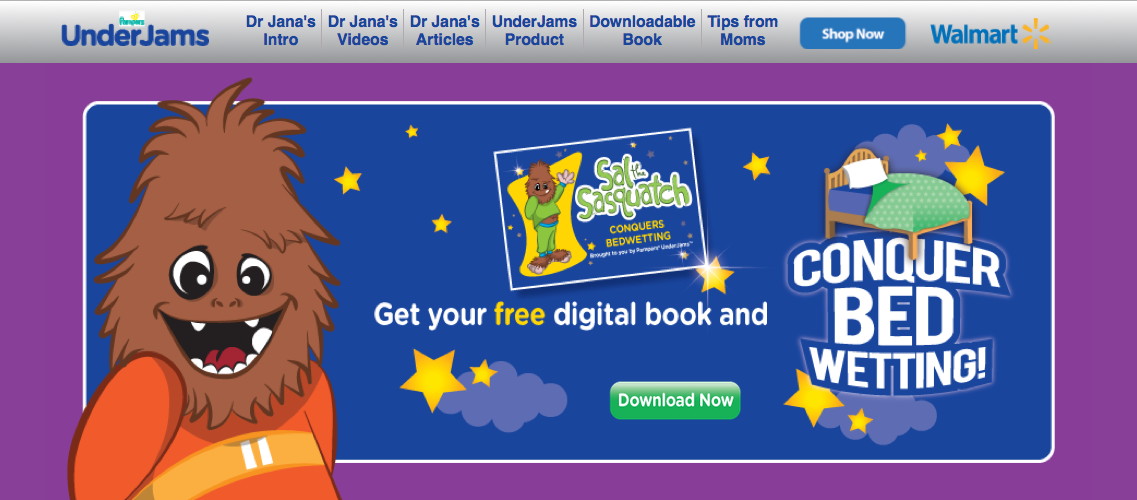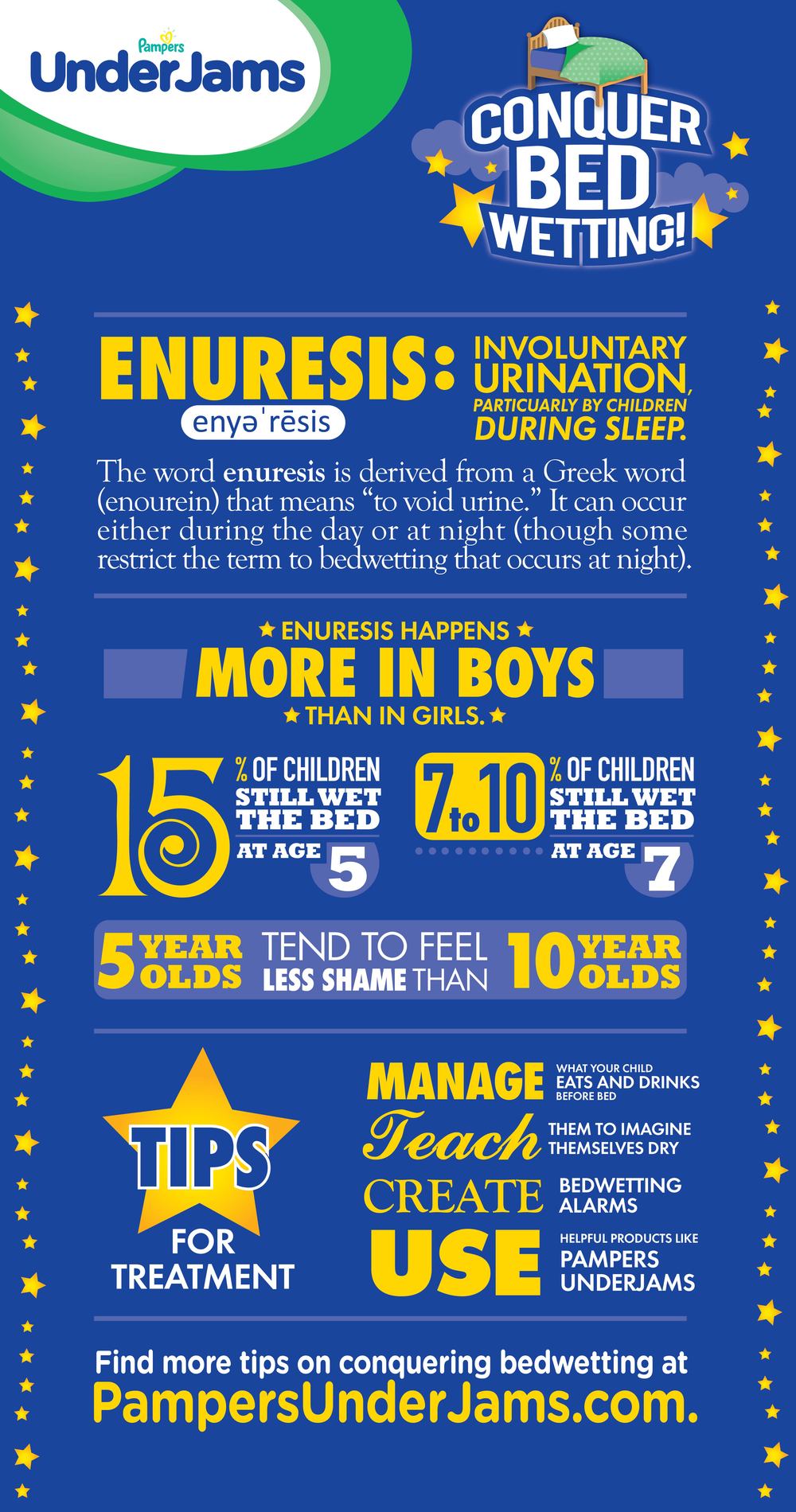 This chart could be downloaded as a helpful resource for understanding how to manage and overcome bedwetting.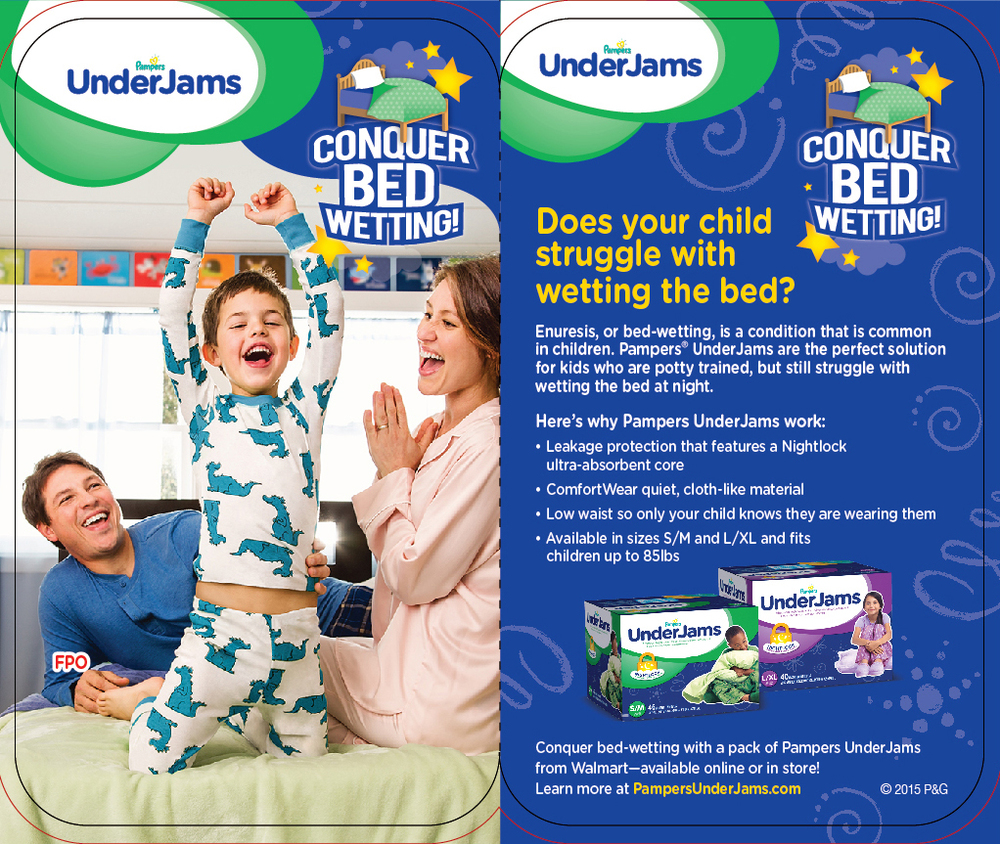 This card was inside packages of Pampers UnderJams to help parents understand the medical condition behind their child's bedwetting.